The Bays:
Captain Jim Smith of the Happy Hooker has a live bait stash and put it to good use on Monday 4-14. Working a combination of shiners and some nearly starved hard cures anchovies he had a great score on Monday 4-14. Working the deeper spots around Angel Island and Alcatraz his 16 anglers landed 14 halibut that ran from a low of 14 pounds and up to 28 pounds adding two bass to 7 pounds. Jim said his group batted 1000 today and they landed every single fish hooked. There has been a big influx of bait into the bay and we are seeing some of the best fishing in the past 4 years. I suggest readers take advantage of this good bite while it lasts. Jim is offering live bait trips and says that he expects the receivers could start filling by ealry next week. Until then Jim is working shiners and cautiouly giving up the last of last season's anchovies.
Keith Fraser of Loch Lomond Bait and Tackle reported excellent fishing in San Pablo Bay with one boat targeting sturgeon with live Loch Lomond mud shrimp releasing a 66-inch oversized and two green sturgeon, landing 6 stripers in the 4 to 7-pound range. They also broke a line on a sturgeon and released a few small shark and bat rays. The crab were not a problem, He said, "Saturday was miserably winds and cold, but we sent an angler up to Paradise to stay out of the wind, and this fisherman had never been halibut fishing before." Taking a map from Fraser and some live Loch Lomond shiners, they returned with 4 halibut in the 10 to 15-pound range, losing another 'big fish' while hooking a total of seven flatties. They returned to the shop saying, "We were in heaven." Apparently one detail left out from the report from Joel Sinkay and Brad Hood last week was the 1.5-dozen Loch Lomond shiners purchased by the two gentlemen. A 20-pound halibut was reported on a shiner from Paradise over the weekend. He liked the tides this week for sturgeon, and they have live mud shrimp in the shop with more coming during the week. Fraser thought the sturgeon bite would improve with the tides, but the halibut action should drop off with the smaller bite window. The water of the bay is muddy, and there are sturgeon jumping all over.
---
The best trolling action is not being found outside the Golden Gate by the salmon fleet, it's inside on the Berkeley flats where private and party boats are finding solid halibut action. On Saturday 4-12 James on the Cal Dawn reported 12 halibut to 14 pounds and two stripers for a group of 18 (right). Despite the bigger tides James reports they have clean water and good conditions. He says that the flats are loaded with schools of anchovies and this has brought the fish in from the ocean. Live bait is still at least 10 days away was the bait boat still has to switch out from their herring gear to their live bait gear. James expects bait in the receivers by April 25th and until then he will be trolling. Overall the halibut are averaging about 10 pounds and there have been fish to 30 taken this week.
Private boaters are reporting 2 fish to 3 limits and with the current slow salmon bite this is a great "plan B" until the things improve offshore.
---
Captain Jim Smith of the Happy Hooker has been 'hoarding' live anchovies for his drifting trips in the bay, and he is very confident of the number of large bass in the rocks. These bass will take some experienced fishermen to keep from getting hung up on the snaggy reefs, but it is encouraging that the fish are there so far this season. The bass and halibut have been scarce at Red Rock where Smith has been finding some of both over the past few weeks. They have live bait drifting trips planned in the bay on both Saturday and Sunday.
You know that it is going to be a good halibut season when Captain Joel Sinkay finds an acorn out there. Fishing with Bradley Eugene Hood of BH Guide Service out of Petaluma, Sinkay landed an 8-pounder fishing in the shadow of the Richmond/San Rafael Bridge on Tuesday 4-8.
In the Napa River, Sweeney's Sports in Napa reported stripers are in the river all the way into downtown Napa, and the best action is coming on cut baits or live bait in the murky waters. The clarity still isn't sufficient to allow for trolling, and fishermen are finding the larger linesides on bullheads or mudsuckers. Sturgeon fishing has slowed down with all of the action south of Cuttings Wharf to the mouth of the river in Vallejo.
---
Upcoming Events:
USAFishing proudly supports the many fishery and wildlife organizations that benefit anglers and hunters throughout Northern California. Does your organization have an upcoming event? Contact us at fishsite@aol.com and we will gladly post the information on our reports page.
California Waterfowl Dinners and Youth Events Calendar
Golden Gate Salmon Association Events Calendar
---
Party Boat Information and Reservations Around the Bay
The Happy Hooker will be running potluck trips from the Berkeley Marina +1.510.223.5388

California Dawn will be running halibut and striper trips from the Berkeley Marina +1.510.417.5557

Emeryville Sportfishing Center is booking potluck trips on their fleet of 8 boats +1.510.654.6040


---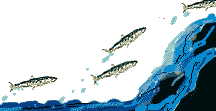 Caught Fish? Looking for timely informative updates? Check out a FREE trial to the Northern California Hotsheet, California's fastest growing fishing newsletter. The Hotsheet is emailed three to four evenings per week direct to your desktop. No hunting the web for information or waiting on an outdated magazine to arrive in the mail. These in-depth reports keep you on top of what is happening TODAY so you can catch more fish tomorrow! Just $3.50 per month when you subscribe for one year. You can receive a free week's trial copy by e-mailing a request to hurleyjacks@aol.com