The Bays:
Keith Fraser of Loch Lomond Bait in San Rafael reported good sturgeon fishing on Thursday 3-6 with Ross Peterson, former resident of Stockton, landing three sturgeon including an oversized and two in the slot plus an 8-pound striped bass while fishing east of the Pumphouse with Loch Lomond frozen mud shrimp. All species and sizes of fish were released. Fraser said, "There were few boats out with the weather reports of rain, but it was very nice out there," adding, "The weekend should be terrific with no rain expected until Sunday night." They have a supply of frozen mud shrimp, but the demand is high for this bait.
You know the sturgeon are thick when Captain Joel Sinkay, formerly of Leonard's Bait at Port Sonoma, hooks into his first legal sturgeon of the year. Sinkay scored the diamondback while being coached by Brad Hood of BH Guide Service in the Napa River with a combination of Bodega Bay mud shrimp, Norm's grass shrimp, and Norm's eel."
Bay Tackle in El Cerrito reported oversized and undersized sturgeon are the rule in San Pablo Bay near China Camp with salmon roe or eel, and there are stripers from the Crockett shoreline as well as in the Napa River.
---
On Tuesday 3-4 Tom Dudenhoeffer of Sweeney's Sports in Napa reported good sturgeon action in the Napa River with a number of oversized and undersized sturgeon released over the past week. Legal fish can be found as well, and live grass shrimp has been the top bait. The banks are lined with fishermen under the Highway 29 Bridge, the Sea Ranch, and also at Cutting Wharf. Striper fishing has been best with bait, but the river is only slightly stained and it should clear soon. The Church's big striper derby is on March 15th




Victor Le of Phu Qui Bait and Supply in Oakland reported jack smelt action has been solid from the Alameda Rockwall with pile worms, and most striper fishermen are heading north to the San Pablo Bay shorelines. Sturgeon anglers are avoiding the south bay altogether and are heading for Suisun Bay and deeper in the Delta along Sherman Island Road. They have grass shrimp coming in later this week, but large bullheads, mudsuckers, pile worms, and ghost shrimp are in the shop.
---
Keith Fraser of Loch Lomond Bait and Tackle reported very good sturgeon action in San Pablo Bay with one skiff scoring two legal sturgeon, three legal bass, a shaker sturgeon, and another legal sturgeon lost near the Pumphouse on Saturday. On Saturday 3-1 morning, during a period of 'rotten' weather, one boat released two oversized sturgeon near Rat Rock. Fraser said, "The morning was an adventure out there, but it lay down in the afternoon." Live mud shrimp sold out over the weekend, but there is plenty of frozen mud shrimp in the shop. Fraser added, "The tides are adequate, and the bay is just the right color at chocolate brown."
Captain Jim Smith of the Happy Hooker out of Berkeley stayed in the bay during sturgeon season as he was anticipating more interest in fishing the bay. He needs at least 10 anglers to make the long run into San Pablo Bay, and the weekends have been coming up a few fishermen short of making the run. He has a supply of live anchovies, and he said, "They are like bullets right now as they have been cured for several months." The stripers and halibut last weekend were taken on the live anchovies. He has crab pots set just outside the Gate that he is looking forward to pulling.

Captain Gordon Hough on the Morningstar out of Crockett blogged, "March is predicted to be wetter than usual, and we may yet get in a couple of months of primo sturgeon fishing before our summer halibut season begins in May," adding, "Though we've had some good trips on days with extreme tides, sturgeon fishing has been dealt a one/two punch consisting of the drought and the nearby herring spawns in the closed zone so far this weekend." He continued, "The herring spawns are all but over, and the sturgeon are meandering back into muddy, rain-soaked San Pablo Bay, looking for a nice dessert after all that dreary herring, " adding, "We are here to help, and thankfully, the bass who were MIA all last summer have hung around long enough to keep things interesting between sturgeon bites." A smoked sturgeon recipe from the Morningstar is listed in the Round and About Section.
Joel Sinkay, formerly of Leonard's Bait at Port Sonoma, called in to report that Brad Hood of BH Guide Service was in the Napa River on Sunday, but all he had to show for his efforts was a 12-inch striper of which there were no pictures. This report prompted a call directly to the source, and Hood said, "It was 18.5-inches, and we released the striped bass without taking any pictures." Hood added, "I have been pumping mud shrimp, and all we took into the river was mud shrimp," adding, "I did release a 65-inch sturgeon and a 25-inch striper in the Napa this past Wednesday." The banks under the Highway 29 Bridge were lined with shore fishermen, and Hood reported a few legal fish were taken on the river by other boats. One group back at the launch ramp claimed to have hooked four sturgeon while trolling for striped bass. Although this is very possible, it causes one to wonder why you would be trolling for stripers in the chocolate-brown waters of the Napa.
---
Re
minder:
Sturgeon may not be taken in the following described area between January 1 and March 15: That portion of San Francisco Bay included within the following boundaries: A direct line between Pt. Chauncy (National Marine Fisheries Laboratory) and Pt. Richmond, the San Francisco-Oakland Bay Bridge and a direct line between Pt. Lobos and Pt. Bonita.
---
Federal Water Agency Includes GGSA Salmon Rebuilding Projects in 2014 Drought Plan

Bureau of Reclamation support for GGSA projects will help rebuild salmon runs
San Francisco -- A key federal water agency is adopting several Golden Gate Salmon Association (GGSA) projects to rebuild and sustain abundant salmon runs. The federal Bureau of Reclamation announced the adoption of four GGSA projects in a drought plan for 2014. The four projects are part of a 26 project salmon rebuilding plan created by GGSA with input from state and federal fish agencies.
The Bureau of Reclamation operates a set of the delta pumps in conjunction with upstream dams to capture, divert and deliver Sacramento River water through the Central Valley Project.
The GGSA salmon rebuilding projects adopted by the Bureau in its 2014 drought plan include:
A project to modify spring releases from Lake Shasta to aid juvenile salmon when they migrate from the river to the ocean. This will increase survival of juvenile salmon

A project to correct a Delta water routing problem that causes adult Mokelumne River salmon to stray from their home stream when returning from the ocean to spawn.

Two projects to deposit and improve gravel distribution in the upper Sacramento River to aid salmon now spawning in areas low on gravel due to blockage by dams
"The commitment to time a spring water release to safely flush baby salmon down the Sacramento River could give us a lot more salmon," said GGSA executive director John McManus. "Healthy river flows tend to overcome many of the obstacles baby salmon face when they're four inches long and trying to get from their river to the ocean."
The Bureau of Reclamation also agreed to consider two other GGSA projects for future adoption. One calls for smoothing water releases from Lake Shasta in the fall and early winter to stop the dewatering of salmon nests when water releases drastically drop. The other calls for fixing leaks in the Shasta Dam cold water device to conserve critical cold water needed to keep incubating salmon eggs alive in river gravels. Incubating salmon eggs tend to die when exposed to prolonged water temperatures above 56 degrees.
"The Bureau adopting some of the key projects in the GGSA salmon rebuilding plan is very good news for salmon and the people that rely on them," said GGSA founder Victor Gonella.
Some of the salmon projects require the cooperation of major agricultural water diverters in the Sacramento Valley who have actively worked with GGSA and the Bureau to implement the projects.
GGSA representatives have been meeting with the Bureau and other water stakeholders since last summer to address some of the critical salmon measures needed to help the fish under drought conditions.
In a press statement, Mid-Pacific Regional Director of the Bureau of Reclamation David Murillo said, "I was encouraged by the collaboration and cooperation displayed by our customers and stakeholders during the meetings and impressed with their creative and wide-ranging ideas."
"The Bureau deserves our thanks for getting key stakeholders together to determine how to best respond if we don't get rain this winter," said GGSA Secretary Dick Pool.
The Bureau's 2014 drought plan includes proposals to change the way Delta environmental protections are interpreted which may result in weakening those protections. GGSA does not support any weakening of Delta environmental protections.
"Droughts are the worst time to try to take any more water from collapsing salmon runs especially since so many of us on the coast and along the river rely on them," said McManus. "No matter what, we'll still need to fix long term problems that have harmed our salmon runs. The GGSA salmon rebuilding plan does that."
Collapsed salmon runs caused the first ever closure of the ocean salmon fishery in California in 2008 and 2009 following years of record Delta water diversions starting in 2000.
Currently, California's salmon industry is valued at $1.4 billion in economic activity annually and about half that much in economic activity and jobs again in Oregon. The industry employs tens of thousands of people from Santa Barbara to northern Oregon. This is a huge economic bloc made up of commercial fishing men and women, recreational anglers (fresh and salt water), fish processors, marinas, coastal communities, fishing guides, equipment manufacturers, the hotel and food industry, tribes, and the salmon fishing industry at large.

The Golden Gate Salmon Association (www.goldengatesalmon.org) is a coalition of salmon advocates that includes commercial and recreational salmon fishermen, businesses, restaurants, fishing guides, environmentalists, families and communities that rely on salmon. GGSA's mission is to protect and restore California's largest salmon producing habitat comprised of the Central Valley river's that feed the Bay-Delta ecosystem and the communities that rely on salmon as a long-term, sustainable, commercial, recreational and cultural resource.
---
Upcoming Events:
USAFishing proudly supports the many fishery and wildlife organizations that benefit anglers and hunters throughout Northern California. Does your organization have an upcoming event? Contact us at fishsite@aol.com and we will gladly post the information on our reports page.
California Waterfowl Dinners and Youth Events Calendar
Golden Gate Salmon Association Events Calendar
---
Party Boat Information and Reservations Around the Bay
The Happy Hooker will be running potluck trips from the Berkeley Marina +1.510.223.5388

California Dawn will be running halibut and striper trips from the Berkeley Marina +1.510.417.5557

Emeryville Sportfishing Center is booking potluck trips on their fleet of 8 boats +1.510.654.6040


---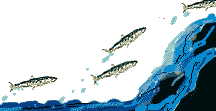 Caught Fish? Looking for timely informative updates? Check out a FREE trial to the Northern California Hotsheet, California's fastest growing fishing newsletter. The Hotsheet is emailed three to four evenings per week direct to your desktop. No hunting the web for information or waiting on an outdated magazine to arrive in the mail. These in-depth reports keep you on top of what is happening TODAY so you can catch more fish tomorrow! Just $3.50 per month when you subscribe for one year. You can receive a free week's trial copy by e-mailing a request to hurleyjacks@aol.com