The Bays:
By Dave Hurley
We are seeing some of the best sturgeon conditions in years in San Pablo bay. High muddy outflows have pushed the fish down out of the Delta. Party, six-pack and private boaters were finding solid action. Captain Jim Smith on the Happy Hooker posted some great catches over the weekend. On Sunday 1-15 they had three oversize fish, three keepers and one undersize. The oversize went 84" (Dan H), 75" (Larry Nelson) and 75" released by Eric Chui. The keepers went to Joey Smith with one of 43", Ron Zelezzi with a 52" and Dave aka "Pale Ale pictured here with a fat 59 incher.
On Saturday 1-14 they had similar action with three oversize, three keeper sturgeon and one striper.
Jim has room and will be booking trips on days when the tides are most ideal. 510 223-5388
Captain Jim Smith of the Happy Hooker out of Berkeley really likes the tides this weekend and also on the weekend of January 28th. He is heading out with son Chris tomorrow on Chris's six-pack – the Defiant, and he is expecting some good results. He has rook both Saturday and Sunday.
San Pablo Bay should be the place to be over the weekend with the good outgoing tide as well as the chocolate brown water. There is plenty of feed coming down for the sturgeon from the upper rivers and herring spawns have been occurring around the bay. Smith said, "There was a small herring spawn off of Richmond on Wednesday morning, but they weren't present on Thursday morning."
There have been some large stripers taken out of the south bay near Redwood City by a few dedicated anglers tossing large plugs at night. Jesus Reyes Silva of Hollister has started his own line of plugs called JKings Lures, and he caught stripers to 18 pounds on a recent foray into the south bay. Rain this weekend will muddy up things and likely slow this action
Keith Fraser of Loch Lomond Bait and Tackle reports Thursday 1-6, "If this storm does half as much as it is supposed to, things will be terrific around here as the fresh water pours through San Pablo Bay." Fraser doesn't expect many fishermen to be out this weekend, but they have plenty of live ghost shrimp along with the other normal baits in the shop. John Badger of Barbarian Sport Fishing out of Martinez went into San Pablo Bay to take advantage of the smaller tides, and he put clients Robert Cuffman and Floyd Porteous onto keeper sturgeon to 55.5 inches. They landed a total of three legal sturgeon for their efforts.
This didn't surprise Jim Smith of the Happy Hooker since he has been receiving reports of sturgeon jumping all over San Pablo Bay, but they were reluctant to bite earlier in the week. Apparently, they got hungry today. Smith likes the big incoming tides on the following Thursday/Friday/ Saturdays in January, and he will be taking sturgeon trips out of Berkeley into San Pablo Bay on January 12, 13, 14, 26, 27, and 28.
---
On Sunday 1-1 Keith Fraser of Loch Lomond Bait and Tackle reported a few sturgeon were landed on the party boats Soleman and Fury over the weekend, but the cold and windy conditions along with the holiday kept most fishermen from heading out into San Pablo Bay. Loch Lomond is loaded with quality ghost shrimp, frozen herring, eel, and all frozen baits.
Wet and windy weather is forecasted to move in on late Tuesday and Wednesday. This storm is forecasted to be VERY windy with moderate to heavy rain and chasing sturgeon or stripers will be out of the question for sane anglers. Those not.... who knows?
---
Our view: Thanks for nothing, DiFi
For those who truly care about the San Joaquin Delta and the future of the vital estuary, one thing is abundantly clear: The wrong longtime U.S. senator from California is retiring.
Barbara Boxer, who has served in the upper house since 1993 and is retiring in January, has the backs of conservationists and others who value the Delta and view it with long-term concern and hope.
Sen. Dianne Feinstein, who also has been served since the early 1990s, chose to play sleight of hand in attaching a rider to a $558 million bill that would, among other things, give more water to farmers, slow the potential construction of dams and pour more money into desalination and recycling projects.
The bill would lead to significantly increased Delta export pumping and flows of water. That'll make southern Valley farm interests happy, but could decimate salmon and other fishing and impact the delicate environmental balance of the Delta.
Feinstein certainly knows how to play politics and she did just that. Working with Republican House Majority Leader Kevin McCarthy of Bakersfield, she attached a rider that essentially linked the California issues with issues impacting Flint, Michigan.
It's pretty hard to vote against Flint, given the water scandal its residents have faced. So, not surprisingly, the Senate approved the final package 78-21. It's expected that President Barack Obama will give it his signature.
Boxer and Feinstein have served together with a generally strong relationship over the years. But the out-going Boxer is fuming over Feinstein's tactics - and the resultant rider.
There also is concern over how an incoming Trump administration will handle implementation of the bill and other Delta water concerns.
"It's ugly, and it's wrong, and it's going to end up at the courthouse door," Boxer said.
The San Jose Mercury News accused Feinstein of "selling out to Central Valley water interests."
The San Francisco Chronicle opined: "Drought and warming temperatures, one of the effects of climate change, are tipping off mass extinction of the species in the San Francisco Bay and its estuary. We have to work to share water among people, farms and the environment of California - not try to benefit one interest with a midnight rider."
Enter Kamala Harris, elected to fill Boxer's seat. We can only hope that she will be a stronger supporter of the San Joaquin Delta than was DiFi.
Meanwhile, Delta watchdog groups and elected officials are no strangers to fighting against potentially harmful policy shifts. We're confident they'll be diligent and vigilant moving forward in fighting this ill-considered legislation.
---
Upcoming Events:
USAFishing proudly supports the many fishery and wildlife organizations that benefit anglers and hunters throughout Northern California. Does your organization have an upcoming event? Contact us at fishsite@aol.com and we will gladly post the information on our reports page.
Golden Gate Salmon Association Events Calendar
---
Party Boat Information and Reservations Around the Bay
The Happy Hooker will be running potluck trips from the Berkeley Marina +1.510.223.5388

California Dawn will be running halibut and striper trips from the Berkeley Marina +1.510.417.5557

Emeryville Sportfishing Center is booking potluck trips on their fleet of 8 boats +1.510.654.6040

---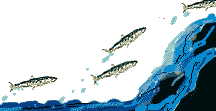 Caught Fish? Looking for timely informative updates? Check out a FREE trial to the Northern California Hotsheet, California's fastest growing fishing newsletter. The Hotsheet is emailed three to four evenings per week direct to your desktop. No hunting the web for information or waiting on an outdated magazine to arrive in the mail. These in-depth reports keep you on top of what is happening TODAY so you can catch more fish tomorrow! Just $3.50 per month when you subscribe for one year. You can receive a free week's trial copy by e-mailing a request to hurleyjacks@aol.com