Delta Report
By Dave Hurley
The salmon have finally arrived in droves over the past weekend, and the shore areas around Benicia, Pittsburg, Antioch, and Freeport along with the Old Sacramento River from Isleton to Walnut Grove have been the top locations for salmon returning to the upper river spawning grounds through the Sacramento River-Delta.
Above the Rio Vista Bridge, Sylvia Viera of Viera's Riverside Bait in Isleton reported Sunday 9-25, "They are catching fish big time out here right now, and boats are returning with 2 to 4 salmon per trip during the weekdays. We have a number of campers that only fish on the weekdays, and they are doing well trolling Silvertron or SKS spinners. Everyone wants to use green spinners, but it really doesn't matter as silver/red, silver/blue, or red/white are all working. The grass is thick from Light 36 on the main river to the mouth of the Old Sacramento, but the big fish are coming out of this area. If you don't mind cleaning the lures every so often, this is the place to fish while the section from Isleton to Walnut Grove have been clear of grass."
Alan Fong, manager of the Fishermen's Warehouse in Sacramento, confirmed the excellent salmon bite from Viera's Resort to Freeport with double-bladed Silvertrons in green or silver/blue.
He said, "There have been more fish caught in the last two days than all season long."
Johnny Tran of New Romeo's Bait and Tackle in Freeport added, "The salmon bite in the Sacramento River near Freeport is wide open with sardine-wrapped Kwikfish on the anchor, Flying C spinners from the shoreline, Slammer Minnows in dark-colors for spooning, and Silvertrons for trollers. A big school came through this week, and the bite has been great."
The wind was been a limiting factor in the Delta during the week with high breezes blowing through the Carquinez Straits, but the weekend brought plenty of hot weather and no wind to the Delta.
Pam Hayes of Benicia Bait said, "The State Park is our top producer for salmon, but it has been a zoo out there. There has been no visible enforcement from the State Park rangers or the Department of Fish and Game wardens. The parking lot is filled every day, and people are parking on top of each other. " Tony Lopez of Benicia Bait added, "There were more than 20 salmon landed at First Street on Saturday with another 15 plus on Sunday, and you can't even get a parking space down there as you will have to park downtown and walk to the river. The State Park is more of the same, and we are selling lots and lots of Vee-Zee spinners.
For striped bass, Mark Wilson, striper trolling expert, was out on Sunday, and he said, "It's the same thing, nothing new with small fish dominating action in the main Sacramento River-Delta." After launching at Sherman Island, Wilson went into Broad Slough for a pair of keepers before heading into Montezuma Slough to check out the action. After hooking only a single fish in two hours in the off-color waters of Montezuma, Wilson headed back to Broad Slough for a few passes, traveling into the San Joaquin River to work the sand bar between Eddo's Boat Harbor and Buoy 17 for a few fish. He said, "It was a better grade of fish with one at 6.5 pounds and the remainder in the 21/21-inch range, but there weren't many of them. Everything came on deep-diving lures today." Boaters need to be aware of dredging at the Antioch Bridge, at the lower end of Decker Island, and above Decker Island on the Sacramento River. The road to the Sherman Island launch ramp is pitted due to construction at the present time, making for a rough ride for boats on a trailer.
Sturgeon fishing is starting to heat up, and Ron Reisinger of Chico was in Grizzly Bay on Saturday watching the sea lions massacre the sturgeon on the surface of the shallow body of water. He was advised by Lopez to move out into deeper water, and once he anchored in 15 feet, he caught and released a 58 incher on lamprey eel. Lopez said, "This was a really fat fish, and since he didn't have freezer room, he released the fish."
There were several large stripers caught and kept out of McAvoy's Boat Harbor prior to the mid-week windstorm, and since the winds have ceased during the hot spell, the boats be back out to soak a combination of live splittail, jack smelt, or mudsuckers. A number of fishermen are catching jack smelt in San Pablo Bay and freezing the bait as it is illegal to transport the live bait via land.
For striped bass, Alan Fong went up to Liberty Island earlier in the week, and there were loads of small stripers in the 8- to 12-inch range, settling for a pair of keepers at 23/24 inches on swimbaits. He switched over to flipping Brush Hogs for largemouth bass, and he predicts the larger stripers to move in as soon as the water cools. He said, "The shad will start migrating up to the creeks and balling up at depths from 25 to 60 feet, and the big ones are coming."
Randy Pringle, the Fishing Instructor, fought the winds in his Legend bass boat to make the run up to Liberty Island on Wednesday, and they were greeted by 3 to 4 foot waves inside of the island. That was a no-go, so they worked Cache Slough and the surrounding sloughs for smallmouth and largemouth bass with the ima Pinjack crankbait in shad or crawdad patterns.
The Rio Vista Striped Bass Derby and Festival is coming within the next month over the weekend of October 7-9, and information and registration is available at www:bassfestival.com. The small stripers continue to dominate action in the San Joaquin River, but as the water finally starts to cool down, the larger fish should be on their way for the fall run. Largemouth bass are working through the big temperature swings ranging from the upper 50's at night to over 90 degrees in the daytime.
For striped bass, Captain Mike Gravert of Intimidator Sportfishing reports great fishing over the weekend with business as usual on Saturday 9-25 with "Limit" style fishing for our clients and crew. We had four really good stops where we had wide open action on Blade Runner and P-Line Laser Minnows. Live bluegill were also effective, and we had four line screamers where Capt. Mike jumped from his perch up on the bow to make sure the Striper was going NASCAR fast before engaging the reel and handing it off. The action is good and will only get great as fall/winter- like weather arrives."
Steffan Masters of Lost Anchor Baits in Antioch and McAvoy's Boat Harbor said, "The salmon bite has really picked up over here with 8 to 10 fish per day to 28 pounds from the Antioch shoreline with Mike's Custom spinners or Flying C's. There is a solid striper bite with Eric Birkland of Brentwood catching and releasing several keeper stripers to 22 pounds along with a keeper sturgeon at 44 inches in Broad Slough with live grass shrimp. We are keeping our shrimp boat going and are finding a steady supply of live grass shrimp."
Brandon Gallegos of H and R Bait in Stockton reported bank fishermen are concentrating along the Highway 160 side below the Rio Vista Bridge with pile worms or blood worms for school-sized striped bass. Small stripers below the legal 18-inch size are thick in Whiskey Slough, the main San Joaquin River, and off of Bacon Island Road. The largest stripers have been at 25 inches taken on live bluegill in Empire Cut. Bluegill and big red ear perch are found in the marina at Discovery Bay with jumbo red worms or wax worms. He said, "The fresh shad remains consistent, and it is finally getting to the decent size from large to extra-large."
---
GGSA has been busy working to bring you more salmon. Here's a thumbnail sketch of what we've been working on lately.
GGSA Efforts Lead to Creation of State Salmon Stakeholders Group
A group of salmon stakeholders led by GGSA held a high level meeting with California Dept. of Fish and Wildlife (CDFW) brass on June 3 to push for input over future releases of hatchery fish.The Salmon Hatchery Release Stakeholders Group will work to develop common sense, in-river release strategies that minimize losses to predation. It will also provide input on decisions affecting bay and coastal net pen releases of hatchery fish. This group will convene again in early November.
GGSA meets former Interior Secretary to talk twin tunnels
In mid-July, GGSA Executive Director John McManus met with former Clinton White House Interior Secretary Bruce Babbitt to discuss Governor Brown's twin tunnel project. Babbitt has been brought in by Governor Brown to get his twin peripheral canal/tunnels project back on track.
McManus shared GGSA's view with Babbitt that current state efforts to determine how much water must flow through the Delta to keep it and salmon alive first need to be concluded. Only then can an informed decision be made as to how much excess water, if any, might be available for export. McManus also told Babbitt that salmon fishermen are skeptical of the state's claims that they can be trusted to restrict flows into the proposed massive tunnels.
Federal Salmon Restoration Fund Selects GGSA Salmon Recovery Projects
Managers of a federal salmon restoration fund have selected several GGSA salmon rebuilding projects for implementation. One is GGSA's call to dim night lights on the rivers during smolt migration. The lit areas are known predator hot spots where baby salmon halt their migration under the lit areas, making them easy targets for predators. A second GGSA project adopted by the managers calls for testing of in-river structures which would allow baby salmon to catch a break from high-velocity flows. These structures would resemble tree root wads, and would provide shelter to baby salmon from larger predators. Yet another project, calling for the removal of deep predator-filled scour holes under levee breaches, is slated for work.
GGSA Safeguards 2016 Spawning Flows
GGSA has been working to make sure Sacramento River salmon (winter and fall run) get the cold water needed to spawn this year (unlike the last two years). We are now cautiously optimistic the threat to winter and fall run spawners this year is under control after GGSA spent most of May and June working with federal water and fish officials to ensure the needs of salmon were taken into account.
Action continues against federal bills that authorizes more Delta diversions
GGSA can't catch a break from this year's battle to stop bad federal bills that would hand over what little salmon water exists to water users south of the Delta. We won't know the outcome until Congress wraps up for the year after the elections. Even then, we're likely to only get a temporary break before we have to face similar threats again in the next Congress.
GGSA Leads Effort to Get Bond Money Directed to Salmon Restoration
In the state legislature, there's a move afoot to put a bond on the November ballot that would make money available mostly for urban parks, climate change adaptation projects, wildlife habitat and possibly salmon habitat restoration. GGSA is working to get fall run salmon habitat restoration projects qualified for some of the bond money. The bond measure has passed the state Assembly and is now at the Senate. If it is approved there, it will go before the voters throughout the state on the November ballot. Stay tuned.
GGSA Board Member Marc Gorelnik Picked to Serve on Pacific Fisheries Management Council
GGSA board member and founder of the Coastside Fishing Club Half Moon Bay net pen project, Marc Gorelnik, has been named to be a member of the Pacific Fisheries Management Council. Marc will replace Dan Wolford who served for nine years on this federally sanctioned body that sets seasons and manages our ocean fisheries off California, Oregon and Washington. Congrats to Marc!
GGSA Investigates Salmon Rearing Area Restoration Projects
In addition to enduring the hardships of low river flows and numerous predators bent on eating them, Central Valley baby salmon often don't have the strength and size needed to survive. Many of the natural rearing areas along the river edges where they'd eat and put on weight have been destroyed by dikes, levees, rip rapped banks and the like, although plenty of them could be restored fairly easily.
On the Feather River, GGSA is studying a former floodplain in the Oroville Wildlife Area near the Thermalito Outlet and another at the confluence of the Bear and Feather rivers.
In the Sacramento, an area near the convergence of Battle Creek and the Sacramento River shows great promise for fish from both the Sacramento River and Battle Creek.
GGSA works to Strengthen Oroville Dam Biop for Salmon
GGSA is working to get the National Marine Fisheries Service to add tougher requirements that will restore much of the Feather River below Oroville Dam to a strong salmon-friendly river. The NMFS requirements are being finalized as part of the relicensing of Oroville Dam, a once-every-50-years opportunity to improve conditions for salmon.
GGSA Organizes Chefs and Restaurants for Salmon
GGSA has been working with a group of top Bay Area chefs organizing in support of salmon and against Congressional efforts to shift more Delta water south. You'll hear more about this soon.
Although under gunned, GGSA is fighting back. You can help us by donating to GGSA - Donate HERE!
John McManus
Executive Director
Golden Gate Salmon Association
---
Upcoming Events:
USAFishing proudly supports the many fishery and wildlife organizations that benefit anglers and hunters throughout Northern California. If you or your organization needs to get the word out or are looking to promote an event please contact us at fishsite@aol.com so we can inform our readers.

Golden Gate Salmon Association Events Calendar
---
Party Boat Information and Reservations around the Bay
The Happy Hooker is running halibut and striper trips out of Berkeley 2008 +1.510.223.5388

California Dawn is running sturgeon trips from Berkeley +1.510.773.5511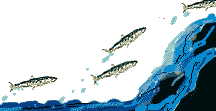 Caught Fish? Looking for timely informative updates? Check out a FREE trial to the Northern California Hotsheet, California's fastest growing fishing newsletter. The Hotsheet is emailed three to four evenings per week direct to your desktop. No hunting the web for information or waiting on an outdated magazine to arrive in the mail. These in-depth reports keep you on top of what is happening TODAY so you can catch more fish tomorrow! Just $3.50 per month when you subscribe for one year. You can receive a free week's trial copy by e-mailing a request to hurleyjacks@aol.com