Delta Report
By Dave Hurley
On Friday 8-29 Pam Hayes of Benicia Bait reported slower salmon fishing from the shorelines over the past few days, but stripers to 30-inches have been biting the Vee-Zee or Flying C spinners. Anglers are generally disappointed when they land a striper instead of a salmon, but to date, not a single striper has been released back into the water alive. There was a good bite at the State Park on Wednesday afternoon with 6 salmon landed in the late afternoon. Blood worms are hot sellers which is a definite sign of improved striper action from the banks. Bullheads remain scarce despite Curtis Hayes's efforts to seek the sculpins in various locations.
Clyde Wands, shallow trolling expert, fought the winds through the morning to make it down to Broad Slough, but once they arrived in Broad Slough, they caught and released 14 keeper stripers to 8.5-pounds on P-Line Angry Eye Predator Minnows in chartreuse in the shallows. He said, "We turned loose several larger fish, keeping limits of smaller fish for the table," adding, "All of a sudden, the stripers showed up, and we had some doubles after marking the fish on the screen."
George Liu of Bay Tackle went bass fishing during the weekend with tournament angler and Bay Tackle employee, Jamond Andrews, for a 26-pound limit including a pair of 7-pound largemouth bass. They were punching the weeds with Big Bite Baits Yo Mama's creature baits or Reaction Innovations Sweet Beavers.
In the north Delta, Steve Santucci of Steve Santucci's Fly Fishing Guide Service reported on Lost Coast Outfitters, "Delta Smallies are off the hook. Good top water bite for Largemouth Bass. Striper action is heating up with some good fish being taken."
Pam Hayes of Benicia Bait reported on Wednesday 8-27 that an average of 3 salmon are taken on a daily basis at both the State Park and off of 1st Street. There were around 10 anglers tossing Vee-Zee spinners off of the State Park on Tuesday afternoon for one salmon and a quality striped bass. A few stripers have been landed by bait fishermen from the shoreline as there have been few boats out with the constant wind. Bullheads have been difficult to obtain, and the majority of the sculpins are very small. They are working hard to keep grass shrimp in the shop with the limited amount of bait in San Pablo Bay. Many area fishermen have been heading to the ocean to enjoy rockfish and salmon action.
James Nguyen at Dockside Bait in Pittsburg said, "The weekend was good, but since Sunday morning's earthquake, the striped bite has been very slow, although there have been several boats out."
Clyde Wands, shallow trolling expert, found great action for numbers on the San Joaquin River and in Broad Slough. They started off in Piper Slough for one small fish before heading to Eddo's to release a 13-pound striped bass and a very dark salmon. They made a move into Broad Slough to work the weedline, and they found constant action for striped bass to 8-pounds with a number of linesides in the 19 to 20-inch range.
For largemouth bass, Randy Pringle, the Fishing Instructor and tournament director of the past weekend's Bass Fest, reported excellent action for largemouth bass with the Persuader buzzbait on a slow walk are the Persuader Rattlin'Blade spinnerbait in chartreuse/white in the off-color water. He said, "There is a tremendous amount of small shad in the 2-inch range in the Delta, and the largemouth and stripers are keying on the shad." The Bass Fest featured several thousand dollars in cash and prizes, and 171 fishermen participated in the two-day event.
---
Federal judge denies motion to block water transfers
by Dan Bacher

A federal judge on July 11 denied a motion by an environmental group and fishing organization for a preliminary injunction against water transfers from northern California to San Joaquin Valley irrigators.
Judge Lawrence J. O'Neill of the U.S. District Court in Fresno rejected the motion for the preliminary injunction to stop the U.S. Bureau of Reclamation from transferring water through the south Delta export pumps to the San Luis and Delta-Mendota Water Authority, which includes the Westlands Water District.
The California Sportfishing Protection Alliance (CSPA) and AquAlliance filed the motion, claiming that the environmental assessment was "seriously flawed" and that the transfers posed "an eminent threat to threatened Delta smelt," according to a statement from Bill Jennings, CSPA Executive Director.
CSPA and AquAlliance had pointed out that extremely low Delta outflows this year had brought Delta smelt habitat (the low salinity zone) and Delta smelt into the Delta where they were threatened with lethal water temperatures.
The judge's decision was predicated on "agency deference" and the fact that the U.S. Fish and Wildlife Service (USFWS) and Bureau claimed that Delta smelt were not in danger because they're not in the Delta in summer, noted Jennings.
Jennings said, "We're deeply disappointed in the decision and will now decide our next steps. Contrary to the decision, Delta smelt are at severe risk. The U.S. Geological Survey's state-of-the-art flow gages of Delta outflow, confirmed by increasing salinity levels, reveal a net inflow to the Delta from the ocean."
Jennnings said the 23-26 June Delta smelt survey by the California Department of Fish and Wildlife reveals that there are no Delta smelt in Suisun Bay and that 92.95% are in the Delta and exposed to high temperatures. A remnant group (7%) of Delta smelt is trapped in the Sacramento Ship Channel, but won't likely survive August temperatures.
State fishery biologists counted only 22 smelt, once the most numerous species in the entire Delta, from June 23 to June 26. The survey included 120 trawls at 40 different locations.
"The USFWS and Bureau have escorted Delta smelt to the scaffold and the judge signed the warrant. We did all we could do to prevent disaster," emphasized Jennings.
Jennings said the state and federal governments have mismanaged northern California water so poorly that there was actually a minus 45 cubic feet per second (cfs) net outflow to the Bay this May while the Department of Water Resources and US Bureau of Reclamation were reporting a plus 3805 cfs.
"Last year, excessive water exports and low outflow drew delta smelt from Suisun Bay into the central Delta where they were butchered by lethal water temperatures," Jennings revealed. "This year, with population levels hovering at historic lows: excessive transfers and exports, relaxed flow standards, high temperatures and negligible outflows may catapult the species into the abyss of extinction. On top of these threats, we were astonished to discover that the estimates of Delta outflow that state and federal agencies have reported and regulators have relied upon for years are wrong and significantly overestimate outflow in low flow conditions."
The Net Delta Outflow Index (NDOI) used to assess compliance with required flow standards is based upon a formula of both actual and estimated data. Examination of tidally filtered outflow data from the U.S. Geological Survey's state-of-the-art UVM flow meters on the Sacramento and San Joaquin Rivers and Three-mile and Dutch Sloughs reveals that actual Net Delta Outflow (NDO) in low flow conditions are considerably lower, according to Jennings.
The Delta smelt, Hypomesus transpacificus, is an endangered fish from 2.0 to 2.8 inches long that is found only in the Sacramento-San Joaquin River Delta. It mainly inhabits the freshwater-saltwater mixing zone of the estuary, except during its spawning season when it migrates upstream to freshwater following winter "first flush" flow events, approximately from March to May.
The fish is an "indicator species" that demonstrates the health of the Bay-Delta Estuary, the largest estuary on the West Coast of the Americas. Because of its one-year life cycle and relatively low fecundity, it is very susceptible to changes in the environmental conditions of its native habitat. Massive water exports out of Delta to corporate agribusiness interests have played a key role in the precipitous decline of the fish in recent years.
Note: The court decision plus an index of Delta smelt, results of the 23-26 June DFW Delta smelt survey, USGS flow data and salinity data that show Delta smelt to be at grave risk are attached.
cspa_v_bor_order_denying_pi_140711.pdfdownload PDF (393.4 KB)
---
Upcoming Events:
USAFishing proudly supports the many fishery and wildlife organizations that benefit anglers and hunters throughout Northern California. If you or your organization needs to get the word out or are looking to promote an event please contact us at fishsite@aol.com so we can inform our readers.

Golden Gate Salmon Association Events Calendar
---
Party Boat Information and Reservations around the Bay
The Happy Hooker is running halibut and striper trips out of Berkeley 2008 +1.510.223.5388

California Dawn is running sturgeon trips from Berkeley +1.510.773.5511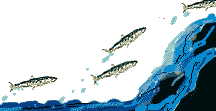 Caught Fish? Looking for timely informative updates? Check out a FREE trial to the Northern California Hotsheet, California's fastest growing fishing newsletter. The Hotsheet is emailed three to four evenings per week direct to your desktop. No hunting the web for information or waiting on an outdated magazine to arrive in the mail. These in-depth reports keep you on top of what is happening TODAY so you can catch more fish tomorrow! Just $3.50 per month when you subscribe for one year. You can receive a free week's trial copy by e-mailing a request to hurleyjacks@aol.com